Podcast: Play in new window | Download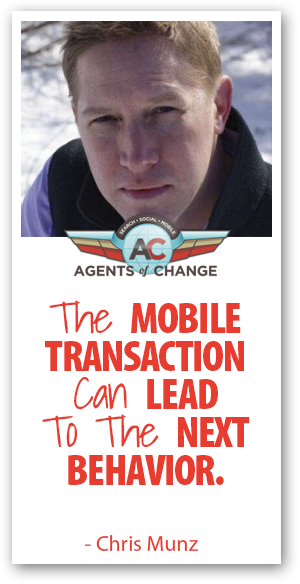 Creating customer loyalty is the very backbone of many small businesses. But creating customer loyalty doesn't just happen overnight, sometimes your customers need a little nudge to encourage them to keep coming back. And what better way to encourage them than by making it as easy for them as possible.
The key is in connecting the transaction to the loyalty aspect for your customers. The philosophy behind customer loyalty programs is really quite simple; mobile payment apps provide both the merchant and the customer a faster transaction, repeat customers are rewarded, and the businesses sales increase. In today's world of consumer savviness, businesses recognize mobile payment apps enhance the guest experience as well as help extend their brand, therefore making it crucial for brands to enhance their offerings, and loyalty programs top the list.
Chris Munz's mobile marketing technology expertise has helped countless national brands better understand their marketing needs, and helped them implement mobile strategies to succeed in business.
Podcast: Play in new window | Download