Podcast: Play in new window | Download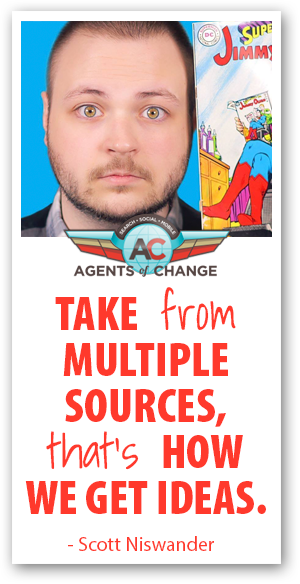 It is possible to build a business around your passion, people are doing it everyday. But aside from passion and commitment, what separates the successes from the failures?
Making sure you are not a carbon copy of other businesses in your niche is a great first step. Think about how you can differentiate yourself, even if that is just by taking a different angle or "spin" on the same topics as your competitors. Other tips such as maintaining an editorial calendar and making sure that you are doing your research will go far in helping you reach your goals.
By taking what he was truly passionate about, Scott Niswander was able to earn an income, and amass a large following with his YouTube videos, all originating from his love of the comic book genre.
Podcast: Play in new window | Download