Podcast: Play in new window | Download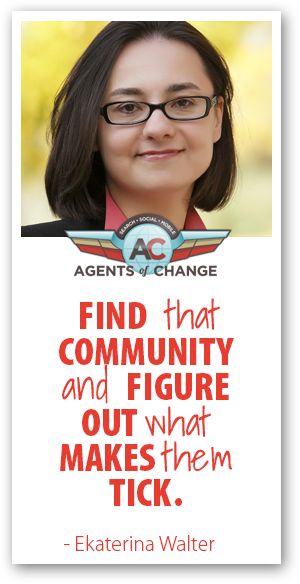 Mixing in pictures, graphics and photos with your content and advertising is nothing new, but are you doing it effectively to get more bang for your buck as far as your audience is concerned? When you can effectively lay out your conversation point for your audience and convince them right away that the content is worth reading, then you've won half the battle already. It's also a fact that the human brain processes visuals much faster than text.
Powerful visuals give rise to certain emotions and feelings, which in turn drives a deeper audience engagement. You can develop a powerful marketing program driving your company's authenticity and cultural relevancy using rich media such as visuals, videos and social media. Think of it as the inverse to "show and tell", and instead you tell the audience your story by showing them through visuals. Learning how to do this effectively will have a huge impact on your lead generation and allow you greater success while marketing your brand.
Ekaterina Walter is an innovator in the art of visual storytelling, and a best selling author on the topic. She has inspired creativity within organizations and proven that a picture really is worth a thousand words, or perhaps even more. (more…)
Podcast: Play in new window | Download