Podcast: Play in new window | Download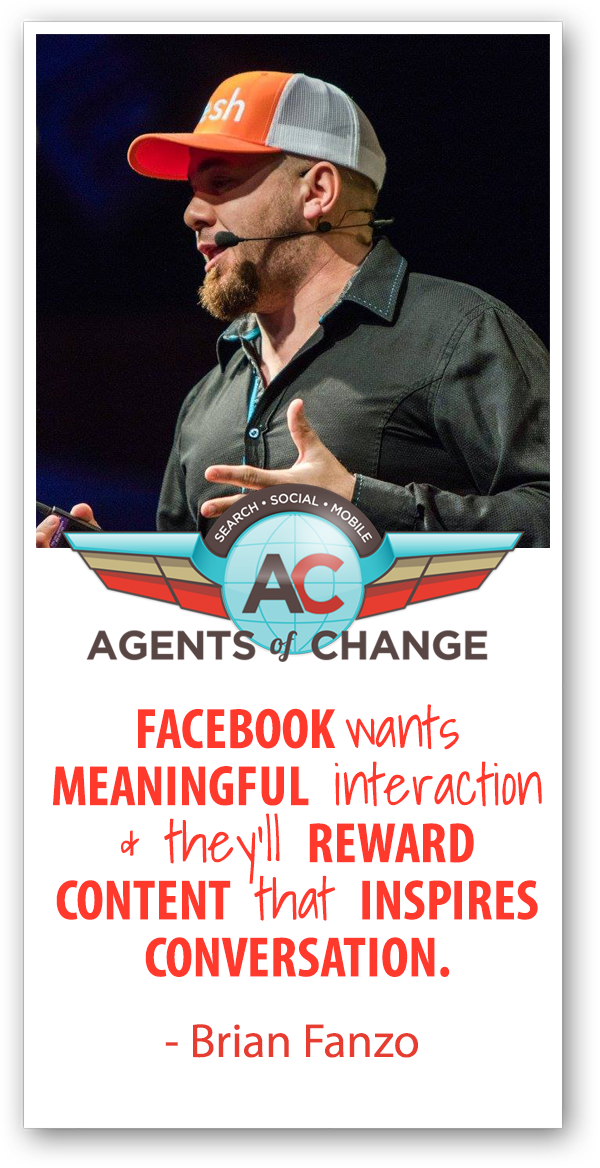 Facebook is changing their algorithm again. This time you'll be seeing less public content from businesses, brands, and the media, and more content that promotes meaningful interactions between people (get ready to see more pictures of your great aunt's cat showing up in your newsfeed). This means businesses are going to have to work harder than ever to get their customer's attention and be a little more creative when doing it.
Businesses and brands are going to have to pay more attention to what they're posting and make sure they're creating content that invites and encourages real, meaningful conversations. Gone are the days of link dropping. It's time to explore other avenues such as Facebook Live, increasing the ad budget, and utilizing Facebook Groups.
Podcast: Play in new window | Download