Podcast: Play in new window | Download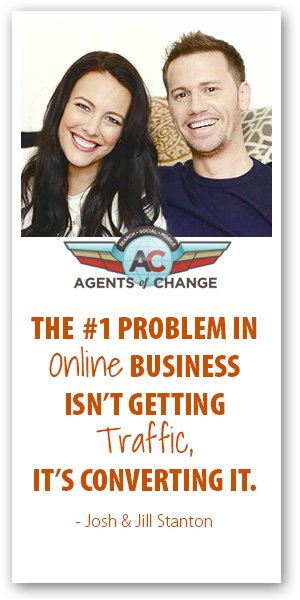 You've taken the leap and turned your passion into an online business. But what do you need to do next to turn it into a success and keep it that way?
It's one thing to get traffic to your website or blog, but how do you convert that traffic and get them to become customers and loyal fans? Figuring out how to keep them interested and engaged is the key. Try breaking it down into multiple steps and funneling your followers through the process. This process can also help weed out the ones that aren't as serious but will leave you with a loyal band of raving fans in the end.
Josh and Jill Stanton said "screw you" to their 9-5 jobs created a successful online business where they encourage and teach other business people how to do the same and take control of their time and expertise.
Podcast: Play in new window | Download