Podcast: Play in new window | Download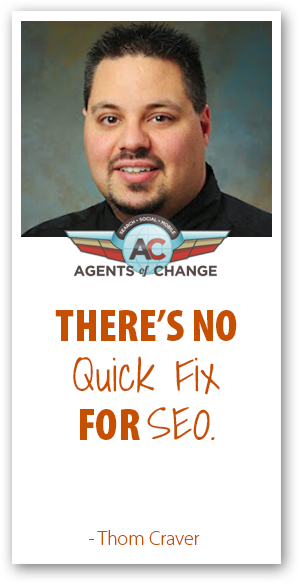 You've just created a shiny, new website for your business, now you just need to "SEO it," right? Wrong. Search engine optimization isn't something you just sprinkle on at the end, it's an important ingredient that should be used throughout the website building process.
Like an onion, SEO has many layers that make up the whole. It is so much more than just picking some clever keywords and calling it good. No longer is it brushed off as an IT issue, but rather part of the ongoing branding and marketing process. By implementing elements such as optimized title tags, link profiles and metadata into your website, you'll be well on your way to making friends with Google and ranking through the roof in online search.
Thom Craver is a SEO ninja. He has been teaching the finer points and nuances of effective SEO and related digital marketing strategies to business owners, college students and conference attendees.
Podcast: Play in new window | Download