Podcast: Play in new window | Download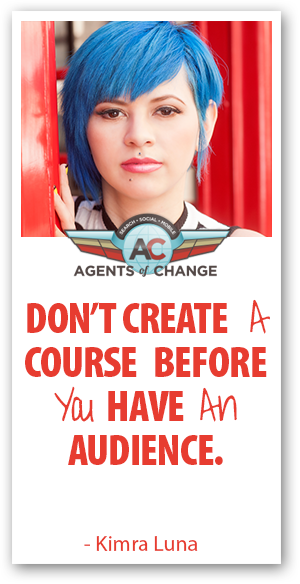 To describe a webinar as an "effective tool" would be a huge understatement. They allow you to reach, teach and sell products and services to your target audience in one fell swoop.
Webinars provide a vast number of benefits all with the same goal; to boost, support and build your business. They allow you to build your business contacts – and more importantly – your precious and valuable email list. You also get the opportunity to establish your business as an authority in its field, which adds value to your business. All this while maintaining close communication with your target audience, capturing sales leads and promoting your products and services. And best of all, you could even do it from the comfort of your living room couch if you chose to!
Kimra Luna is a webinar rock star whose unconventional way of doing business brought her from welfare to a million dollar business owner in just 18 months.  Her tips and advice show proven results to grow your business through the power of webinars.
Podcast: Play in new window | Download