Podcast: Play in new window | Download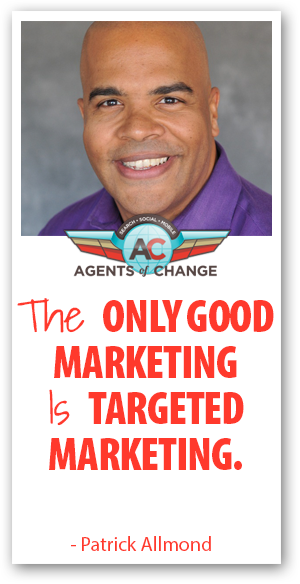 If you're looking for a way to up the ante with your marketing repertoire, why not add video to the mix? It can be a great way to build brand trust and loyalty with your audience, as well as add another level to your marketing strategy.
You don't have to have a lot of experience in front of the camera to make great videos, you just need to follow a few simple rules and be willing to tweak things as needed. Shooting a video is more than just reading a script on camera. To make the biggest impact, you need to share great content and pay attention to small but important things such as lighting and audio. And of course once you have the finished product you need to know how to use it and share it to make the biggest impact and get the most exposure.
Patrick Allmond knows how to help businesses use video to make the most impact with their audiences. He proves that you don't need fancy, expensive equipment to make great videos that take your marketing strategy up a notch to help differentiate you from your competition.
Podcast: Play in new window | Download