Podcast: Play in new window | Download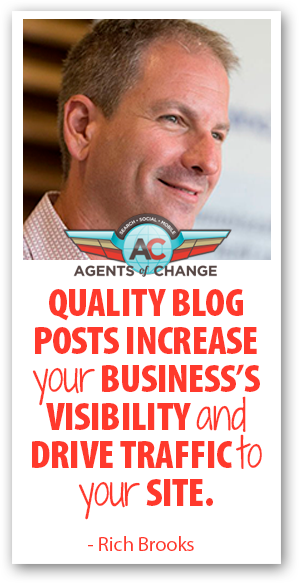 Every business is constantly looking for ways to reach their audience and drive more traffic to their website. Unfortunately often overlooked, blogging is actually a fantastic and robust way to do just that. But maybe you're not confident in your writing ability, or just aren't sure how to start or what to write about.
Have no fear, Rich Brooks – creator of the Agents Of Change podcast – is here to share 12 different and creative examples of blogging ideas that anyone can do. Now you have no excuse not to start that business blog and reap all of the benefits (SEO, drive traffic, establish authority, just to name a few) to help build and market your business.
Podcast: Play in new window | Download