Podcast: Play in new window | Download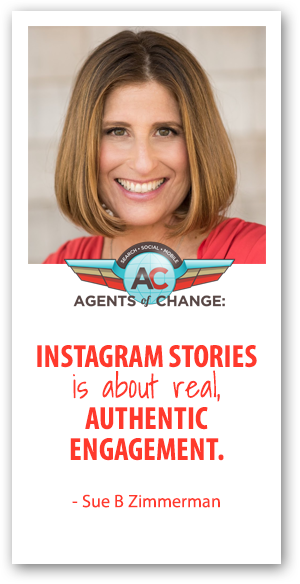 Instagram Stories is the new kid on the block, a great new tool that individuals and businesses alike can use to engage in a more personal and authentic way with their audience. And here's the thing…it disappears after 24 hours.
If you're a business looking for a creative outlet to connect with your audience, Instagram Stories gives you the ability to do things like show your product in action, tease for an upcoming conference or podcast, give a glimpse "behind the scenes", and so much more.
Sue B. Zimmerman – the "Insta Expert" – is here to teach us all the ninja tips and tricks to help us harness the full power and potential of all that Instagram has to offer us.
Podcast: Play in new window | Download