Podcast: Play in new window | Download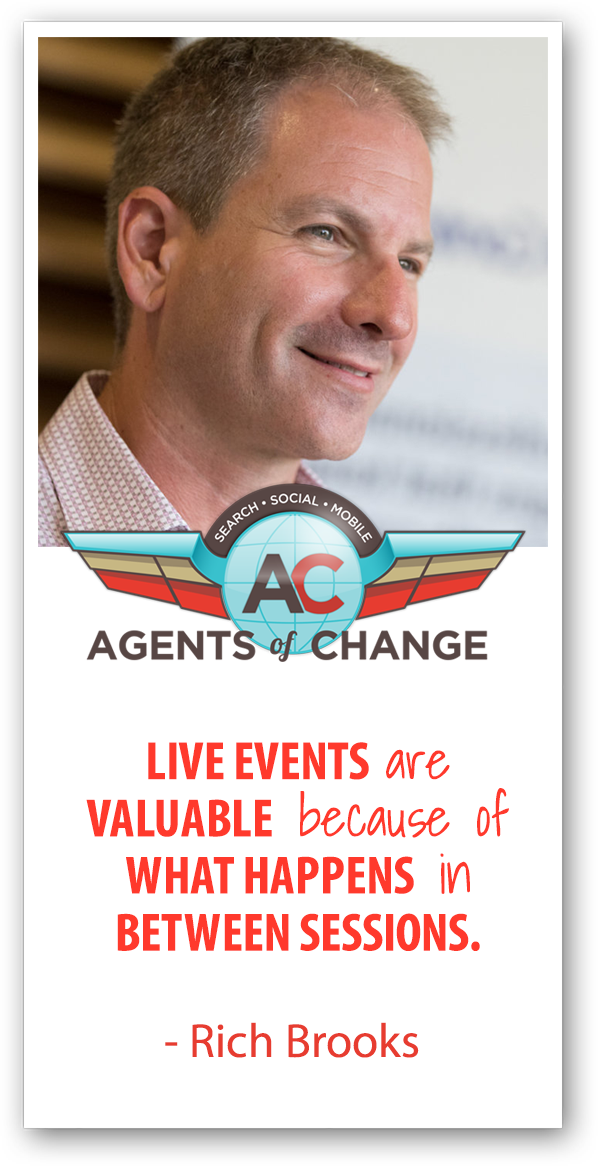 There's nothing quite like a live event–a conference, expo, or business networking gathering–to learn a connect with like minded people. However, too many people don't take full advantage of the opportunity.
In today's episode we're going to talk about how you can get more out of any business event with a little bit of preplanning, whether you're a newbie or an old hand.
Also, I'm going to be sharing some of what I picked up at Social Media Marketing World 2018 and what changes I'll be making to my own business.
Podcast: Play in new window | Download