Podcast: Play in new window | Download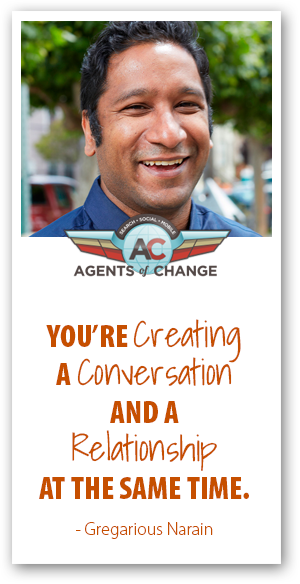 There are many ways to go about marketing your brand, and with the endless amount of social media platforms out there right now, visual marketing is topping the charts.
But how do you connect with your audience through visual marketing in a way that influences and shapes the way they perceive your brand?
Most important is to always be true to your audience. Find out where they hang out and be there. Maybe even consider finding ways to include your audience in the marketing with campaigns that include customer's media such as photos. Steer clear of the trendy route and pave your own road that allows your brand's voice to resonate with your audience and makes them want to share it with the world.
Gregarious Narain is co-founder of Chute, where he helps enable businesses to create visually rich media that influences and shapes the way people perceive their brand.
Podcast: Play in new window | Download