Podcast: Play in new window | Download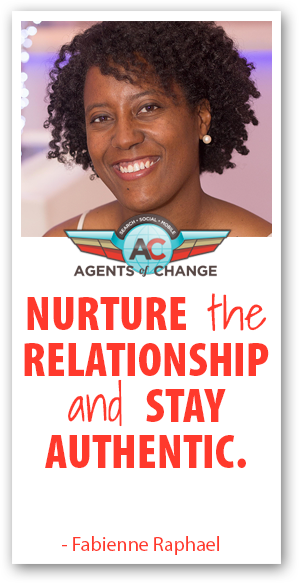 Do you know who the influencers in your business, industry or niche are? Do you know where to find them? These are the thought leaders that have built trust and credibility among their audiences through their products or services by creating great value.
When you connect and engage with these influencers, you can begin to increase awareness of your own brand and increase your own reputation in the process. But learning how to properly connect in a way that's mutually beneficial to you both is the key to creating and nurturing a lasting relationship.
Fabienne Raphael is dedicated to helping entrepreneurs build their businesses. Her knowledge and expertise at creating and nurturing influencer relationships – as well as her mantra, "Connect, Build, Automate" –  has helped her to successfully land big name guests for her podcast, "Marketing To Crush Your Competitors."
Podcast: Play in new window | Download