Podcast: Play in new window | Download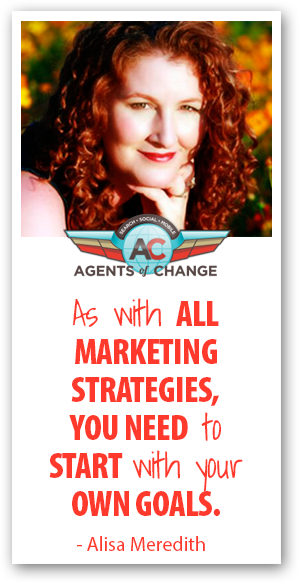 Hopefully by now we all know that Pinterest is more than wedding dresses, cupcakes and DIY projects. It can actually be a pretty powerful marketing tool used to drive business, if you follow a few key tips.
Like with any platform, you should never just throw money behind a campaign for promotion unless organically it's got some legs on it already. So, learning what content to pin – and what your audience is interested in – is vital to your success. Pinterest is an excellent way to promote your brand, and their "promoted pins" takes things a step further and increases visibility, so you get the right audience at the right time.
Alisa Meredith is a Pinterest-obsessed content strategist and marketer. If you value more traffic, leads and customers, then Alisa's tips and advice using Pinterest's promoted pins will be a valuable addition to your current marketing strategy.
Podcast: Play in new window | Download