Podcast: Play in new window | Download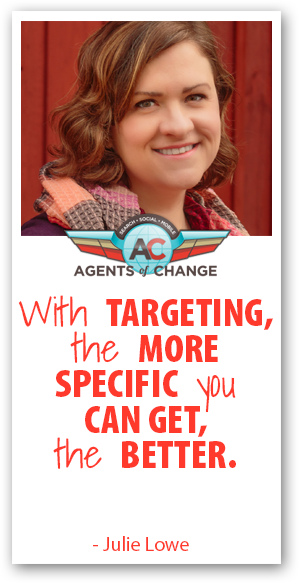 You can put a lot of time and effort into your Facebook ads, but if no one is reading or clicking on them, then what good are they? Every Facebook ad you create should be about results. And to get the results you want you need to stay ahead of the curve and pay more attention to the content you're putting out, as well as understand how it's being perceived by your target audience.
Facebook ads are a bit different than, say, Google ads. With Google, your potential customer is seeing ads based on a specific search they're typing in. With Facebook ads, you need to find out first who your target audience is based on their search behavior and where they're hanging out in order to get in front of them. It can be tricky, but with careful research and testing, Facebook ads can give you a good amount of bang for your buck. If you hone in and really target your audience, provide them with great content that answers their needs, make the ads aesthetically eye catching and test them regularly for the best response, you'll find Facebook ads are a great option to increase conversion rates and grow your business.
Julie Lowe creates social media strategies for businesses looking to increase leads, sales and create a successful plan for future business growth.
Podcast: Play in new window | Download