Podcast: Play in new window | Download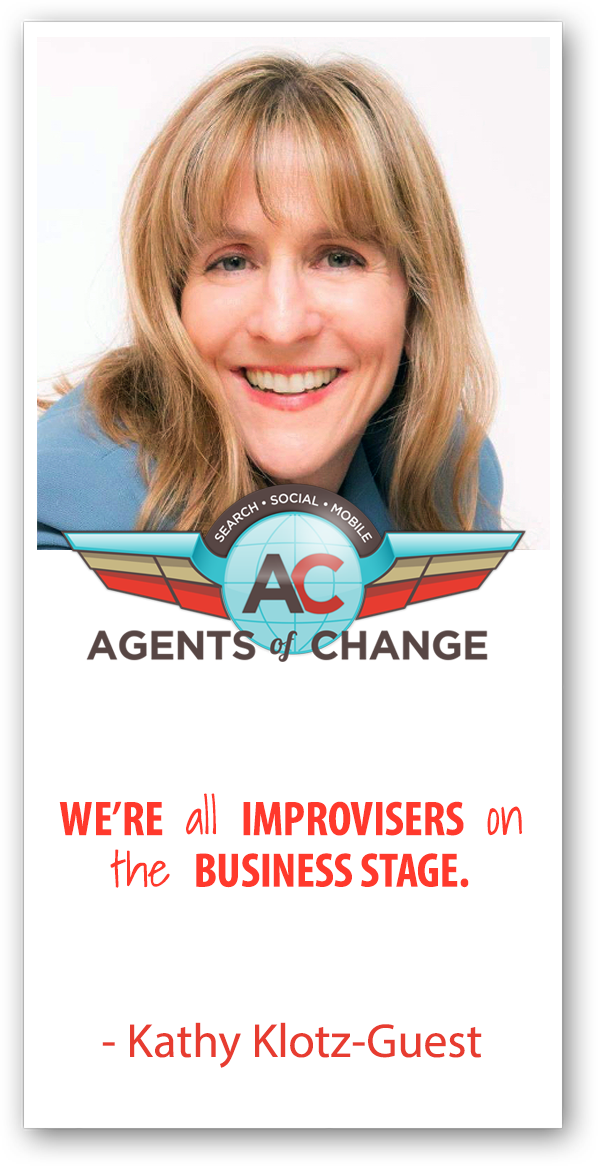 Improvisation on stage can be a scary, intimidating thing. Sure, you have some rough guidelines and an end goal, but you're never quite sure of the twists and turns you'll take in the middle. Well, isn't business a lot like that, too? And just like the way an improv performer can reel in an audience with good storytelling, the same is true in business.
We, as business owners and marketers, can borrow from improv to help us better interact and connect with our audience by creating layered stories, not being afraid to take risks, taking the lead and encouraging followers, as well as catering content to your ideal audience.
Podcast: Play in new window | Download