Podcast: Play in new window | Download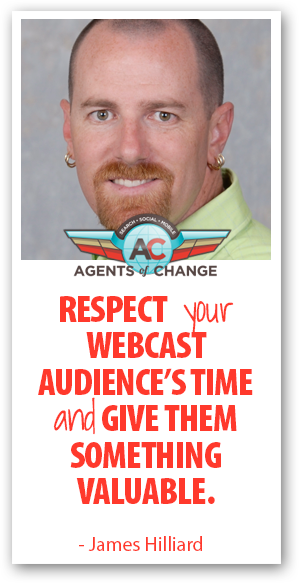 Does the thought of putting on a live webinar scare you? Or maybe you've been hosting some live webinars but just aren't getting the attendance or conversion rates that you're hoping for. Don't give up, maybe your structure just needs a little tweaking.
By just following a few key tips and utilizing some handy tools – from platform selection, to creating valuable content, to follow up after the event – it can help you to better navigate the ever evolving world of webcasting. Your goal should be to create valuable and interesting conversations that convert to sales, all while respecting your audience's valuable time.
James Hilliard counts Fortune 500 companies as just some of the clients that he has helped in all aspects of webcasting, assisting them in delivering compelling presentations that audiences appreciate.
Podcast: Play in new window | Download