Podcast: Play in new window | Download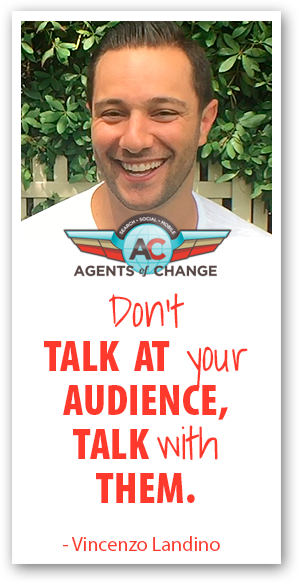 Almost out of nowhere, live mobile video streaming has seemingly become the newest craze. But is it a fad or is there really some benefit to it? With multiple platforms and apps offering this option, could this be the new frontier in social marketing?
Streaming content online isn't a new concept, but more and more businesses are seeing the benefits of mobile live streaming as it allows them to connect with their audience in a way that makes them appear more relatable in a "live event" type setting.  In return, businesses are getting better brand exposure and better interaction with customers. By using live streaming to boost live events, host interviews, giving a "behind the scenes" look and many other options, it gives businesses an opportunity to engage with their audience in real time.
Vincenzo Landino's expertise and forward thinking in the areas of social and content marketing has helped countless businesses boost their brands and command attention with their audiences and customers.
Podcast: Play in new window | Download