Podcast: Play in new window | Download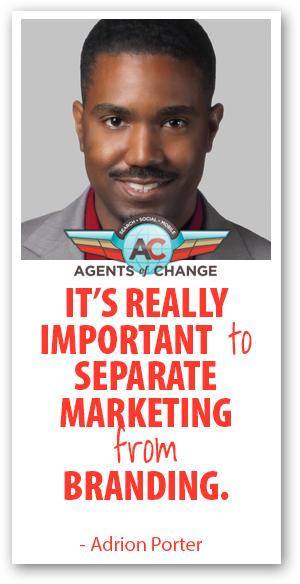 If you asked yourself to name one thing that all successful companies have in common, you might answer, "marketing". But even before that, they spent a great deal of time on their branding. Branding – in essence – is developing an image, with the results to back it up. And this certainly doesn't just apply to businesses, there are plenty of personal brands making their mark in the world as well.
Unfortunately, all too often not enough time is spent on branding before the marketing starts. But to truly have a successful marketing strategy, you need to have a solid foundation in place with your branding, and that's more than just a cool logo. By following five key elements to build and define your brand platform, you will have a strong foundation to work with.
Adrion Porter is a leading authority on brand building and personal brand development. His popular podcast, Gen X Amplified, empowers and inspires people to be leaders both in business and in life.
Podcast: Play in new window | Download