Podcast: Play in new window | Download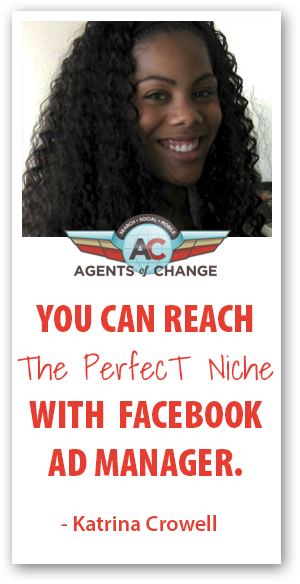 Facebook has an incredible global reach of more than 1 billion active users, so it makes perfect sense why businesses – both large and small – are flocking to Facebook Advertising to reach their audiences.
With a variety of platforms and options to choose from, Facebook makes it almost too easy to target exactly the audience demographic that you want, even allowing you to niche down to the most finite of audiences. Once you choose your objective, Facebook gives you the power to segment and optimize your ads in innumerable ways, including placement and even posting it to Instagram. But it doesn't end there, Facebook also helps you to track your results, allowing you to tweak – if need be – as you go along to ensure your success.
Katrina Crowell is the Digital Marketing Consultant and Strategist, as well as an SEO guru at flyte new media. Her sharp marketing skills – as well as a few learned tips and tricks – have made her both successful and effective while utilizing Facebook's advertising platform, not only for flyte, but for their clients as well.
Podcast: Play in new window | Download