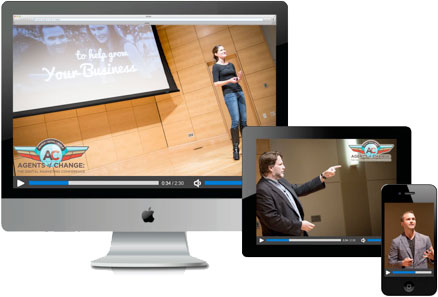 You're too busy to get away for an entire day.
You can't afford the travel…both in terms of money and time.
You learn best when you can stop, pause, and reflect on what you've just heard. And sometimes, you want to hear it more than once.
That's why we created the Virtual Pass for Agents of Change.
Here's what you get with your virtual pass:
Approximately 15 value-packed sessions from digital marketing superstars

8 sessions streamed live and all sessions available for on demand watching

Your topics include SEO, Facebook, Instagram, Pinterest, LinkedIn, Chatbots, Amazon Alexa, email marketing, and developing a digital marketing plan that works for

you

Access to the videos for a full year

Access to 2018's videos including presentations from Joel Comm, Tamsen Webster, Jenn Herman, Rich Brooks, and more…fifteen sessions in all!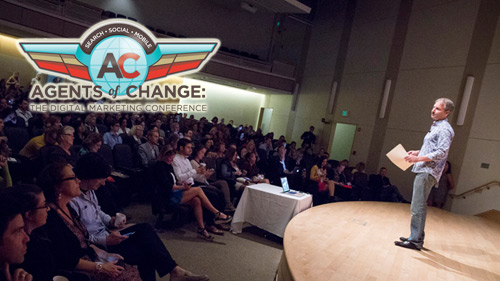 Here's how it breaks down for you:
You get 30 or so sessions for only $199.
What's even better is that you can watch them when you want to. You can hit pause and try out something in email marketing or Google Analytics right then and there. If you miss something you can rewind and watch it again.
You can binge all 30 sessions all at once (not recommended!) or watch one a day for a month, or spread it over the course of a year. Watch all the sessions or only the ones that are relevant to your business.
If one of the sessions is extremely valuable or extremely technical you can watch it an infinite number of times until you've gotten extracted every last bit of information out of it.
I've attended other virtual summits in the past where all I got was a webinar…just slides and a voiceover. Is that what this is?
No! Every session has one to two cameras focused on the speaker so you can see exactly how he or she presents, plus we cut in slides to the video where appropriate. It's almost like being there!
This is not like a traditional online summit.
What if I can't watch that day?
Not to worry! You can watch every session on demand after the event is over. We usually start posting videos the following Monday and get them up within a week or so. Again, this is not like other events that can take weeks or even months to get posted. We know your time is valuable and you're anxious to get to the videos right away.
You can start watching the presentations from 2018 at any point.