Podcast: Play in new window | Download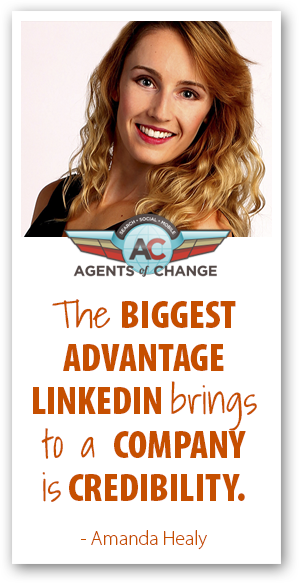 A large percentage of the profiles that are currently on LinkedIn are incorrectly utilizing the platform as nothing more than a place to post their resume. First impressions are crucial, and with so many social media platforms out there, these first impressions are becoming more and more digital versus in person. What does your LinkedIn profile say about you?
By just spending a little bit of time on your profile, you can be that person that continuously shows up in searches and generates a lot of buzz and attention. Personalizing your profile with things like a professional photo, non-generic headers and a vanity URL will not only get you noticed but it can also strengthen your SEO game.
Amanda Healy is a social media rockstar who knows a thing or two about how to stand out from the pack. She runs the corporate media accounts for her employer, TIBCO, as well as leading a team whose job is to devise and execute multidimensional campaigns for lead generation.
Podcast: Play in new window | Download