Podcast: Play in new window | Download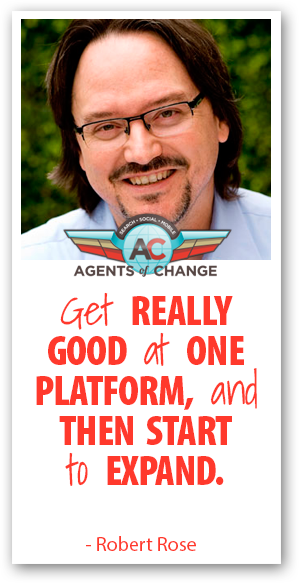 The world of marketing is ever changing and you need to keep evolving with the changing times in order to not only just keep up, but to also succeed. What worked 10 or even 5 years ago is almost obsolete now. What can you do to entice your audience to make you stand out from your competitors?
Some people will tell you that you need to be everywhere that your audience is, and although that's a fairly industrious undertaking, it just may not be possible depending on the size of your business and the manpower you have to dedicate to that. Remember that movie Field Of Dreams, "If you build it, they will come"? Well, the same is true for digital marketing. If you create something great, they will come to your channel, regardless of what that may be for you. It really does boil down to the content you create and send out. And that doesn't necessarily equate to quantity. Try quality over quantity to differentiate yourself from the masses.
For over 20 years, Robert Rose has been helping businesses tell their stories more effectively through digital media. His expert strategic marketing advice has boosted both small and global brands and assisted them in creating experiences that their consumers fall in love with.
Podcast: Play in new window | Download