Podcast: Play in new window | Download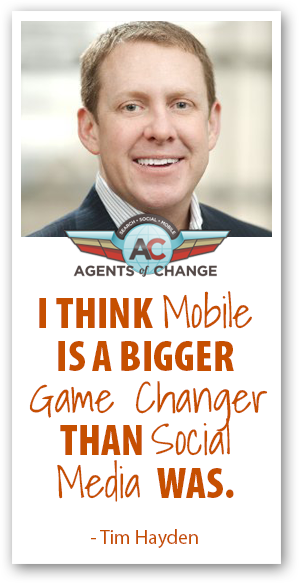 Mobile is a bigger factor in your small business's success than you might think. The fact that 90% of all social media and email is first viewed on a smartphone means that your business is losing out big time if you're not reaching your audience where they hang out.
Understanding that when your audience is reaching you via their smartphones or other mobile devices, they want a frictionless and more condensed experience. They don't want to have to scroll through multiple pages just to get a phone number or an address. That risky behavior will get you nothing but increased bounce rates and lost customers.
Tim Hayden saw the mobile future coming and used that foresight to help Fortune 50 brands make innovative changes in technology that has brought them bigger and continued success.
Podcast: Play in new window | Download