Podcast: Play in new window | Download
Y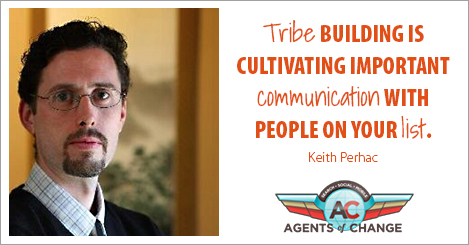 ou've heard it a million times from everyone you come in contact with that you have to build your list, you're nothing without your email list.
But what good is a huge list if at least half of the names on it have no communication with you or your business at all?
If only there was a way to figure out which of those people were solid leads with a deep, vested interest in your products or services.
This is where building a tribe comes into play. When you build your tribe, you're cultivating and connecting with like minded people that are more likely to purchase your products and services. Think of it as having your own, loyal following of Deadheads, if you will. When you learn how to attract and communicate with the right names on your list, you build a valuable following of quality over quantity.
Keith Perhac helps businesses increase revenue from their existing traffic by building authority and trust through their audience and customers. He also helps create online courses that add value to businesses and brands.
Podcast: Play in new window | Download