Podcast: Play in new window | Download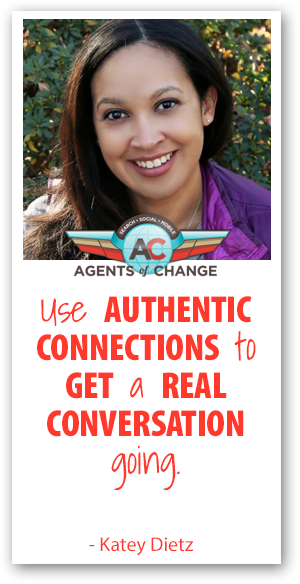 It's not an easy thing to ask for help, but it can be particularly important when you're just starting out in business. It's been said that the key to success – both in life and in business – is all about who you know. But how do you make the right connections with the right people that can benefit everyone mutually? Making these vital connections is not just about who's popular now, but also seeking out those on the fast track with the potential to become influential over time.
Katey Dietz is a social strategist with a knack for making connections through conversations and stories, and massaging those into lasting business relationships that serve long-term.
Podcast: Play in new window | Download