Podcast: Play in new window | Download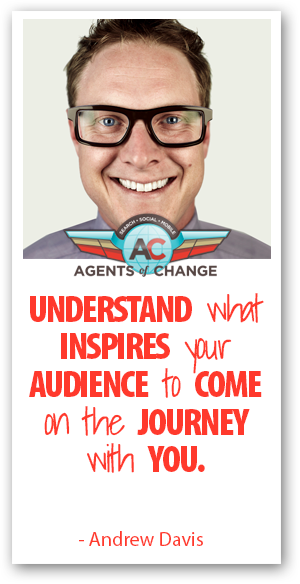 In business, we want to make sure that we're always front of mind for our customers and prospects. But how do we do that without inundating them with a blizzard of information, overloading them just to make sure they remember us? Maintaining inspiration within your audience is the key. You need to make them want to keep coming back to buy from you and/or consume the content you're putting out.
Andrew Davis is an author and digital marketing strategist who challenges businesses to change the way they think, in order to find new ways to market their brands in this ever-changing digital world.
Podcast: Play in new window | Download