Podcast: Play in new window | Download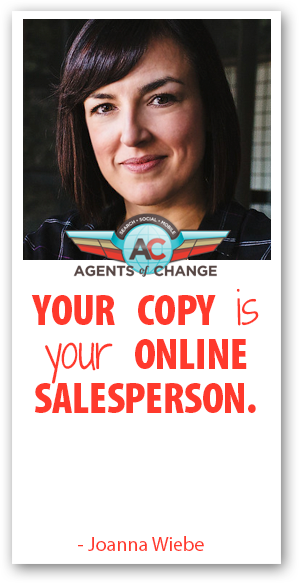 Writing good copy is more than just coming up with a clever slogan or tagline, it's really learning how you use your words effectively. It's learning how to peel back the layers to your "problem" and come up with a "solution" that speaks to your audience as a whole, and in a language that appeals to them.
Joanna Wiebe knows the art of good copy and the effect it can have for businesses trying to boost their sales with more optimized email and landing page copy.
Podcast: Play in new window | Download