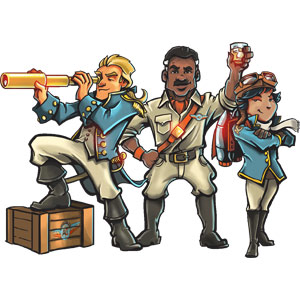 Imagine South By Southwest, the Grammys and Cirque du Soleil all mashed up, stitched together by a double rainbow and attached to the back of a honey badger.
The Agents of Change Digital Marketing Conference is nothing like that.
Rather, AOC (as it's affectionately called) is an in-person and online conference dedicated to helping you leverage the three most important channels in digital marketing today: search, social & mobile.
By understanding how your business or non-profit can utilize search (to be found), social (to engage), and mobile (to be right where your customer needs you to be), you can level the playing field and build your business regardless of the competition.
Search, Social & Mobile are the Agents of Change.
Attending AOC will be the best investment you can make in yourself, your career and your business this year.
With a growing slate of top notch speakers, this educational conference (no sales pitches!) will give you the education, tools and direction to help you master digital marketing.
Whether you can be here in Portland, Maine, or watch remotely through our live stream and digital download, we hope you will join us this September for the annual Agents of Change Digital Marketing Conference.